Molybdenum Hafnium Carbon Products Show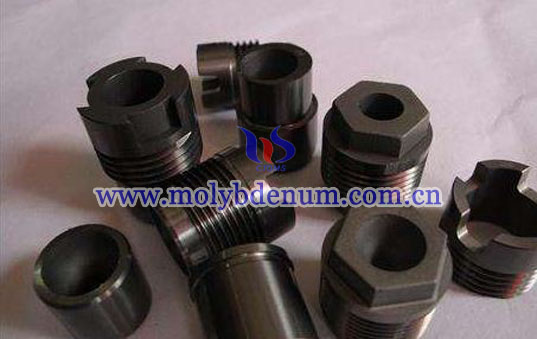 Molybdenum hafnium carbon alloy (MHC alloy) was solution treated and then hydrostatically extruded at room temperature. The limited data obtained on this highly cold-worked material showed it to have an excellent combination of short time tensile strength and long term creep resistance at 2400° F (1588 K).
To permit the isothermal forging of difficult materials such as nickel- or titanium-based alloys, we manufacture particularly strong and temperature-resistant forging dies made from TZM and MHC alloy.
Molybdenum-Hafnium-Carbon(MHC alloy)